Digital Menu Boards
DEEL Media makes the most complex digital signage deployments
easy with the Carbon content management platform
Digital Merchandising
Update, Upgrade, Sell More & Save Money!
Digital menu boards give your venue an up-to-date appearance making customers come back more often. Compelling motion content is prove to attract consumer attention and sell more. Replacing the old print/ship/hang process saves you money and allows for more nimble merchandising strategy.
Digital Menu Board Solutions
Our Carbon platform is designed to efficiently manage and display a unique menu mix and pricing
by restaurant location, day-of-week and day part

Benefits of Digital Menu Boards
Maintain brand consistency

Motivate consumers to buy bundles and higher margin offerings
Eliminate inefficient print and ship processes

Modernize the appearance of your restaurants
Key Features
Take The Weight Off Your Shoulders
Dynamic pricing and calories

Integration with point-of-sale systems and other data

Motion content display

Menu takeover scheduling

Promotional campaign start and end dates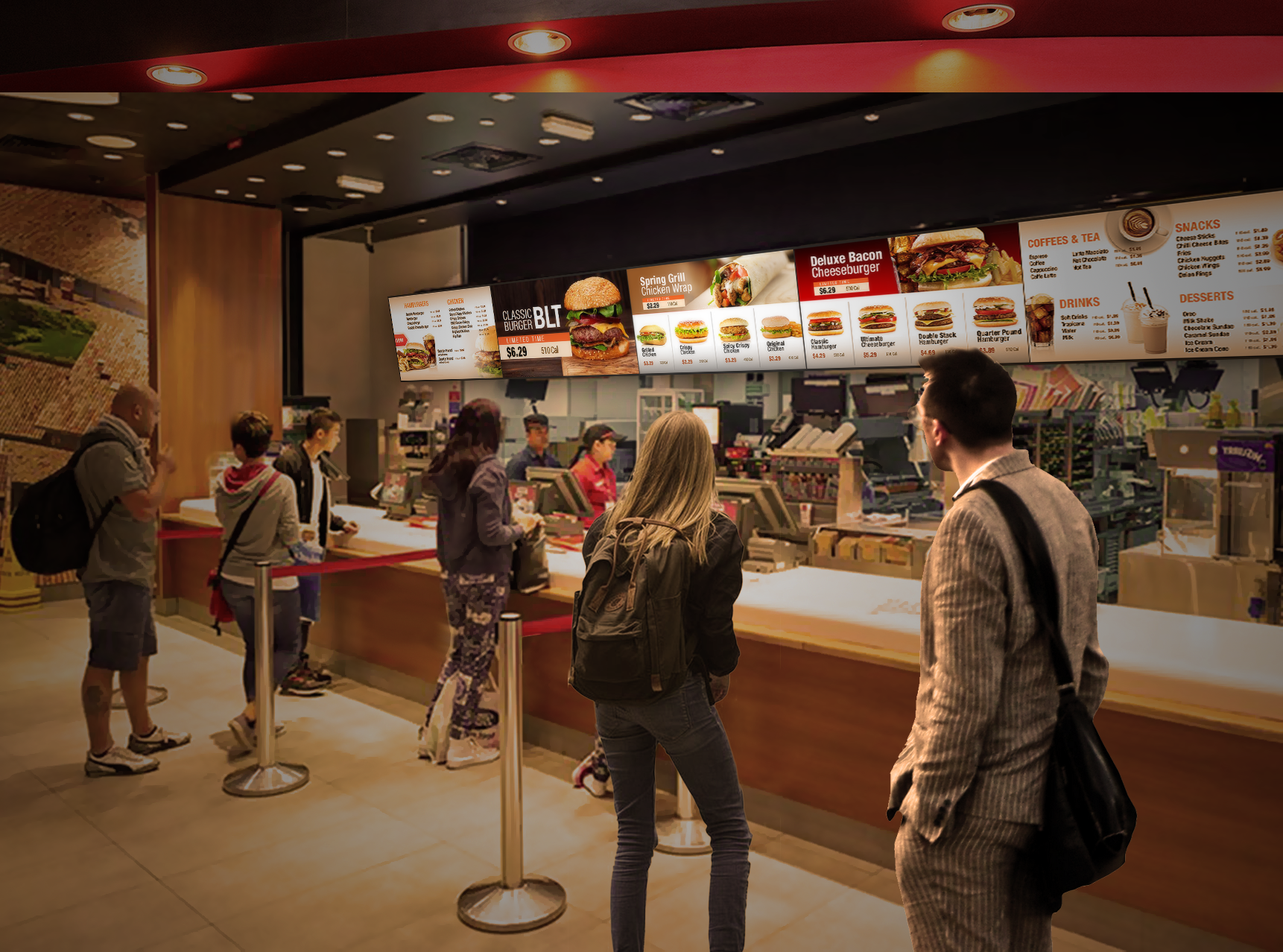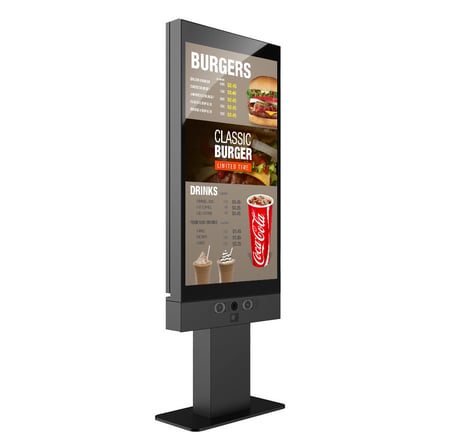 Outdoor Signage
DEEL deploys custom outdoor solutions using display technology designed to play nicely with mother nature.
The Power is in Your Hands
The Carbon™ web interface can put the power of the platform in your hands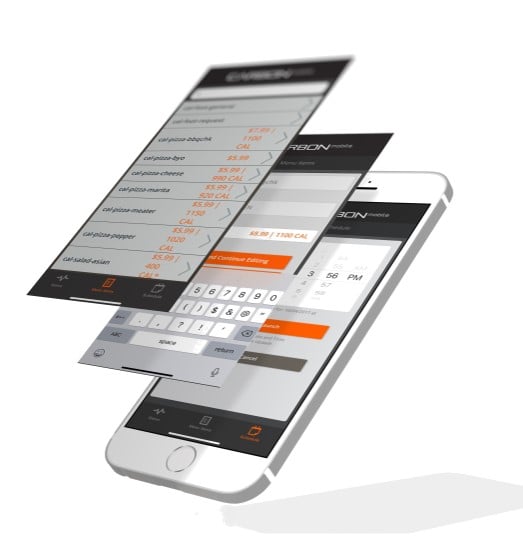 In-person or web based training sessions and YouTube tutorials
Manage content and pricing from anywhere using our web interface

Understand the performance or promotional messaging when paired with sales data

Schedule multiple content day parts to meet the changing customer visitation patterns of your locations

Change menu pricing from your mobile device using the Carbon mobile app
Create roles and permissions for system users from Admin to Store Manager and everything in between to allow for the distribution of system responsibilities to the appropriate information owners.
Frequently Asked Questions
There are several key ways digital signage can drive more sales for Quick Service Restaurants (QSRs). The first is providing eye-catching displays: Digital signage displays vibrant, colorful images and videos that capture customers' attention and help them remember your brand. This can make your menu items more appealing, and increase the likelihood that customers will order them. Your menus are also more visible (and visual, increasing the chances that customers will notice menu items they might have otherwise missed, and ultimately order more. Digital signage also enables QSRs to display dynamic content such as promotional offers and limited-time deals. This can encourage customers to make purchases they might not have otherwise, and can create a sense of urgency that motivates them to act quickly.
To implement digital signage in your restaurant, follow these steps:
Identify your goals: Determine what you want to achieve with digital signage. Are you looking to increase sales, improve the customer experience, or both? Defining your goals will help you determine what kind of content you need to display, and provide you with a solid starting point.
Choose your hardware: Select the hardware that will power your digital signage. You will need a display screen, a media player or computer to run the software, and possibly other accessories like mounts or stands depending on what your particular displays will look like.
Select your software: Choose the software that will allow you to create and manage your digital signage content. This is an incredibly important choice. You need to consider several factors such as ease of use, integrations, and scalability. Your software/CMS will be the engine behind your digital signage. Make sure you get it right.
Create your content: Design eye-catching content that will grab customers' attention and help promote your products. This might include images, videos, or other interactive elements. Digital signage without great content is like a ship without a sail. Without compelling content, you won't reap the full benefits of digital signage.
Install your digital signage: Once you have your hardware, software, and content ready, install your digital signage in a prominent location where it will be visible to customers.
Test and monitor: Test your digital signage to make sure it is functioning properly, and monitor its performance to see if it is achieving your goals. Make adjustments as needed to optimize your results. A great CMS will make it easy to adjust your content across locations with the push of a button, and simplifies the testing process.
Dynamic Content: Digital signage enables you to update your messaging or promotions in real-time, allowing you to keep your content fresh and engaging, while maintaining flexibility.
Cost-Effective: Digital signage can be more cost-effective over the long term, as you can reuse content and avoid the costs associated with traditional print signage.
Increased Engagement: Digital signage better captures the attention of passersby with dynamic and engaging content, including video, animations, and interactive elements that are proven to drive more sales.
Improved Analytics: Digital signage can provide valuable data on customer engagement, including the number of views and interactions, allowing you to make data-driven decisions about your messaging and promotions.
Customization: Easily customize your messaging based on factors like time of day or day of the week, allowing you to target specific audiences with relevant content.
The DEEL Difference
At DEEL Media, we are not just digital signage experts who understand how to drive more sales and improve customer experience for your business. We are trusted partners who are truly invested in your success. Our goal is to make your business' signage the best that it can be, whether that's through hardware, our Carbon CMS, or studio-level content production services. We are with you every step of the way in your digital signage journey.