The Carbon™ Digital Content Management Platform
It's the most powerful digital signage content management platform on the planet... if we do say so ourselves.
At its heart the Carbon™ digital signage content management platform is built on an SQL database so content is managed as data, not as files making Carbon™ robust and scalable.

With our cloud-hosted environment content can be managed from anywhere using the Carbon™ Web interface of the Carbon™ Mobile App.

The Carbon™ digital signage content management platform can be integrated with virtually any data system so deploying dynamic content is automatic.
Carbon™ can be used to manage and schedule content for any type of display or configuration.
New features are constantly being added in support of our customer's merchandising and

communication goals.
Feature Spotlight
The flexibility of our Carbon™ digital signage content management platform allows us to provide virtually any solution you can think of, and some that maybe you didn't consider.

Data Integration
We never met a data source we didn't like. Carbon™ can be integrated with virtually any data source such as ASCII text files, .xml documents, RSS feeds and database API's

Player Syncing
Want to impress your guests? With Carbon™ you can sync all of the players in your venue to display "takeover" promotional or branding content. One DEEL Media customer is using this feature to sync 125 players in a single venue.

Player Device Monitoring
The Carbon™ servers constantly monitor the health of Carbon™ players and provide active notification of tolerance issues so they can be addressed before they cause an outage.
Granular Content Scheduling & Display
The Carbon™ digital signage content management system can dynamically assemble hundreds of pieces of information to provide a real-time presentation to your customers. This makes for timely content specific to your venue that's relevant to your customers.
Contextual Content Preview
The Carbon™ Web interface allows you to preview your playlists prior to launching it to your locations.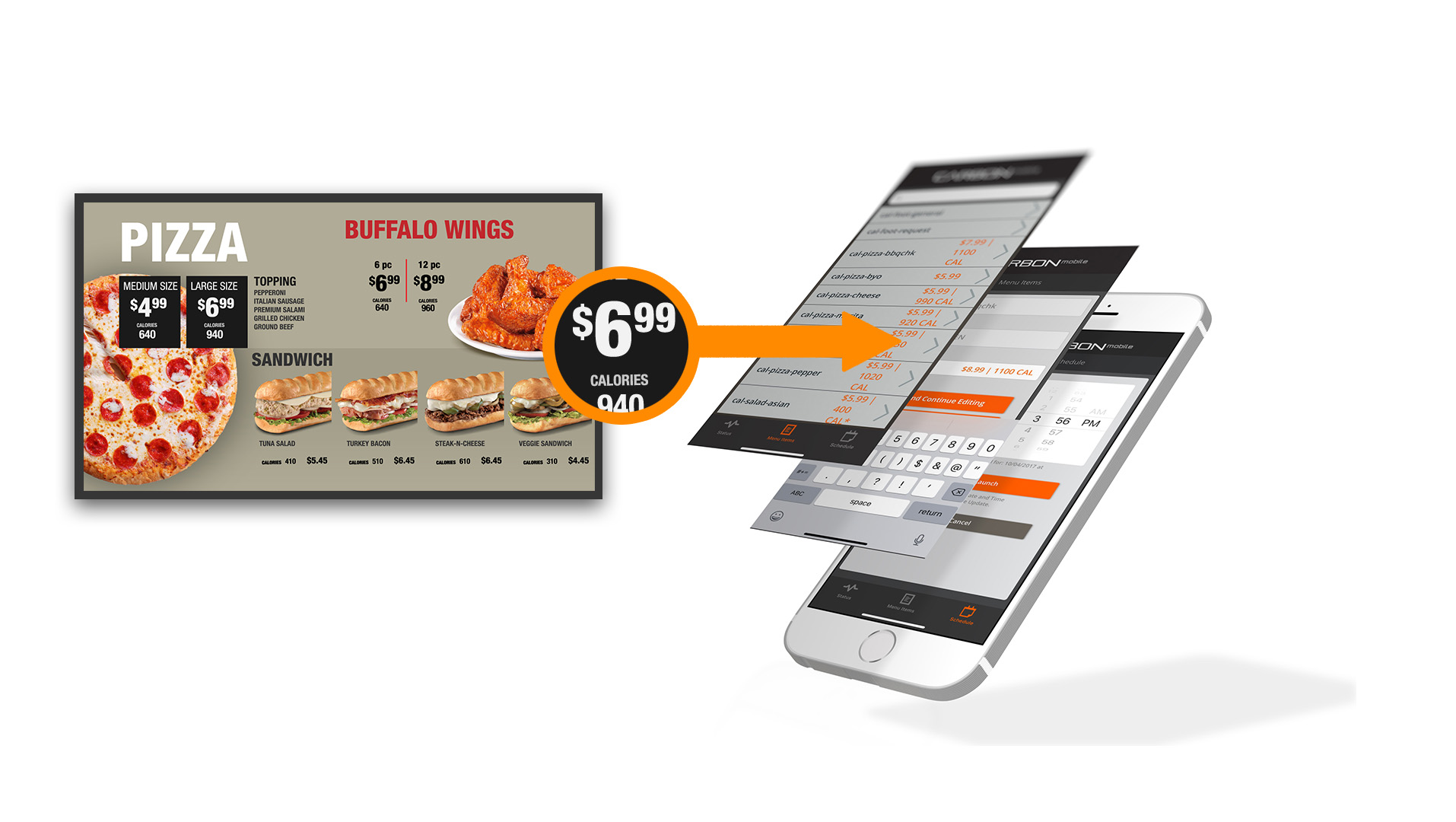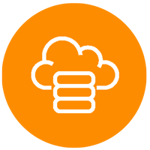 Cloud Hosted & Secure
DEEL Media's Carbon™ digital signage content management platform is hosted in the Microsoft Azure cloud which employs multi-layered, built-in security controls and unique threat intelligence from to help identify and protect against rapidly evolving threats.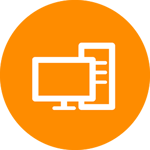 The Carbon™ Web Interface
The Carbon™ Web interface is a powerful tool designed to help you build, manage and deploy all types of digital signage presentations. Roles-based system permissions allow for the distribution of content management responsibilities to the appropriate people on your team.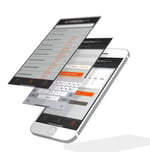 Carbon™ Mobile
The Carbon™ Mobile app for iOS and Android allows you to distribute responsibility for simple content changes to location managers, streamlining the content management process
You Have a Team of Experts on Your Side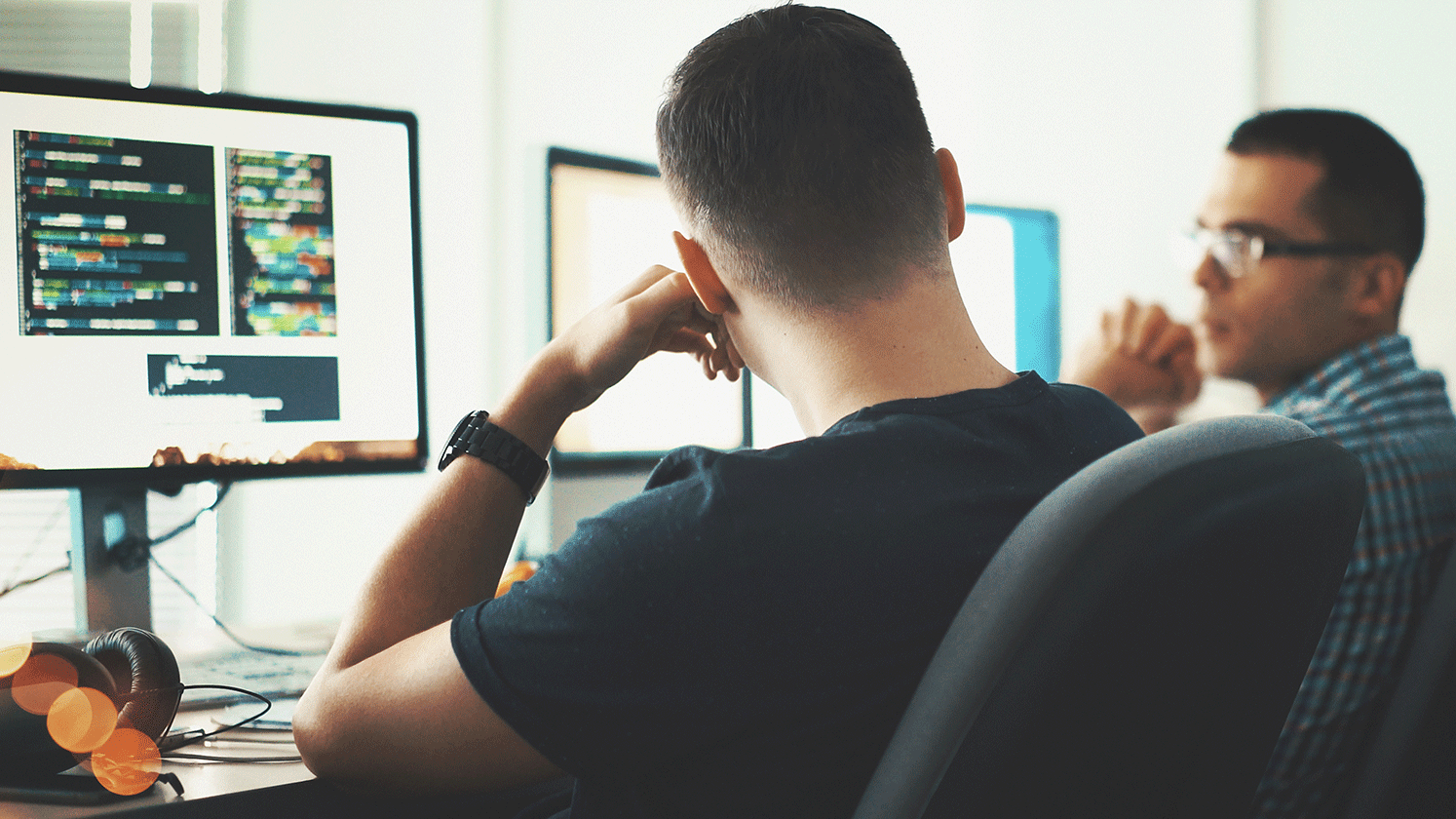 Custom Development
Need a unique presentation? Our development team can build display templates to present your data and information specific to your business requirements
Expert Support
All DEEL technicians are capable of "tier 3" support and can help with everything from simple content management questions to the most complex multi-screen menu board template design. There's always an expert ready to be at your service.