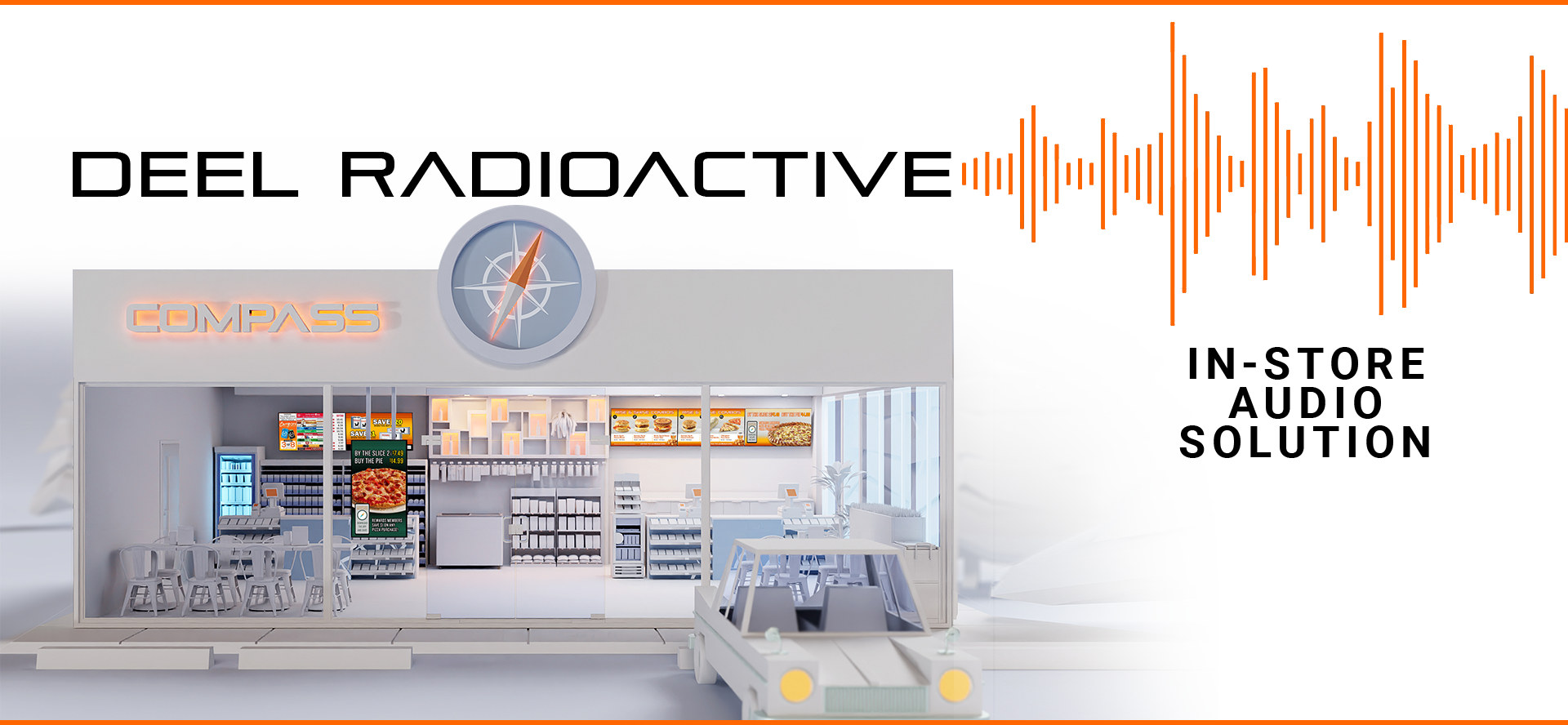 RadioActive
Retail stores benefit from having in-store audio for several reasons: it enhances the atmosphere, reinforces brand identity, improves the customer experience, promotes products, and provides a competitive advantage. It can also engage customers, offer safety information, and ensure legal compliance with music licensing.
Cobalt-60: What's inside?
The Cobalt-60 media player presents the user with an engaging full-color display. In addition to showing album art, song titles, and artist information, the player allows touchscreen navigation for program selections, systems settings, and optional program mix. The Cobalt-60 player manages all scheduling and playback of stored audio. They are designed to be engaging and user-friendly.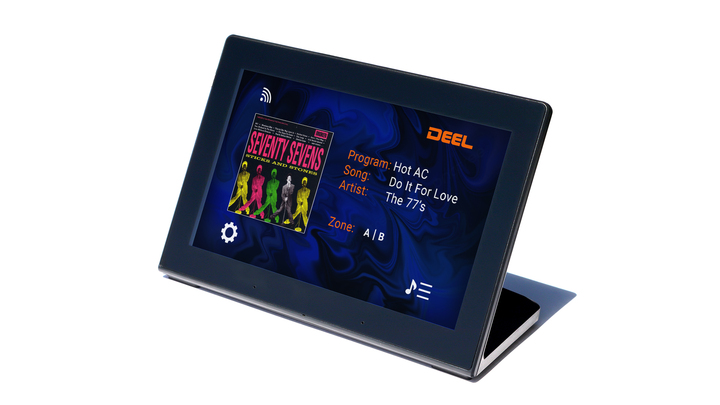 Just plug in the power and audio cable into the device, and you are ready to go.
8" color touchscreen allows for local playlist management on the Cobalt-60 radio controller while cloud-based UI allows for remote playlist.
Enjoy easy access to songs without complications. Say goodbye to the complexities of dealing with music licensing. With DEEL RadioActive, a single monthly fee covers all the public performance royalties for every song, eliminating the hassle for you.
DEEL Radioactive content management provides our clients with exceptional flexibility, allowing them to precisely insert content for specific locations, groups of stores, or even individual sites. With time and date scheduling capabilities, users can effortlessly plan calendar-based campaigns well into the future, knowing that content will automatically commence and conclude as scheduled.
Some stores may have a need for separate zones, each with its own audio requirements. The Cobalt-60 Player can manage 2 different zones separately, allowing for customized audio experiences in various parts of the store.
Don't have your amplifier near your network rack? No problem with built-in Wi-Fi.
Streaming music services require a continuous connection between your network device and the internet. When this connection is interrupted, access to the music stream is lost. DEEL Radio, on the other hand, employs a store-and-forward delivery method, ensuring uninterrupted playback even when you're offline. Unlike streaming, which consumes significant bandwidth, DEEL Radioactive operates efficiently, using less than 1/100th of the bandwidth. This efficiency preserves the speed and availability of your network for essential business operations.
Just Some of the Dozens of Stations Available