Theater Digital
Signage Solutions
Benefits of Digital Menu Boards
Maintain Brand Consistency

Motivate consumers to buy bundles and higher margin offerings

Eliminate inefficient processes

Modernize the appearance of your theaters
Dynamic pricing and calories

Integration with Point-of-Sales, Box Office systems and other data

Motion content display

Concession menu takeover scheduling

Promotional campaign start and end date scheduling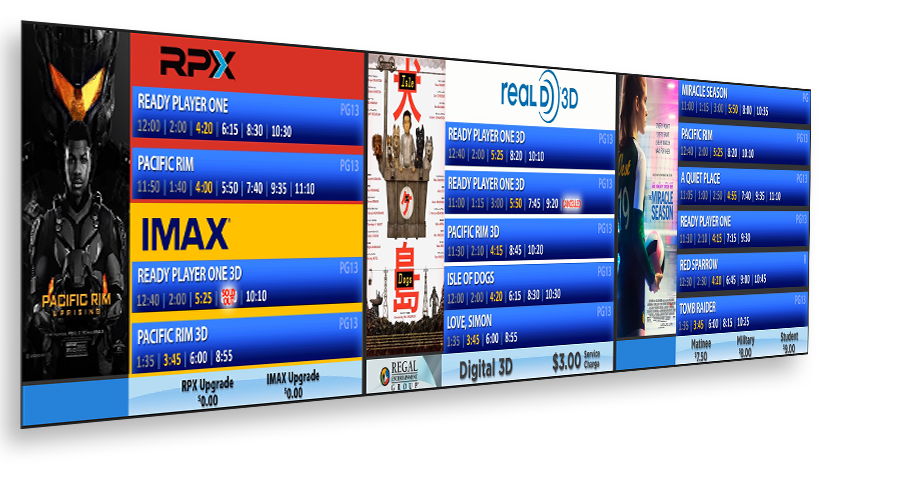 Digital Box Office Displays
The DEEL Digital Box Office Display dynamically generates your box office presentation based on data received from you ticketing system and digital title art
Digital Concession Board Solutions
Our Carbon™ platform is designed to efficiently manage and display a unique menu mix and pricing by theater, day of the week, and day part

The DEEL Content studio has a library of original theater and concession product photography that can be leveraged to enhance your concession boards without breaking the bank.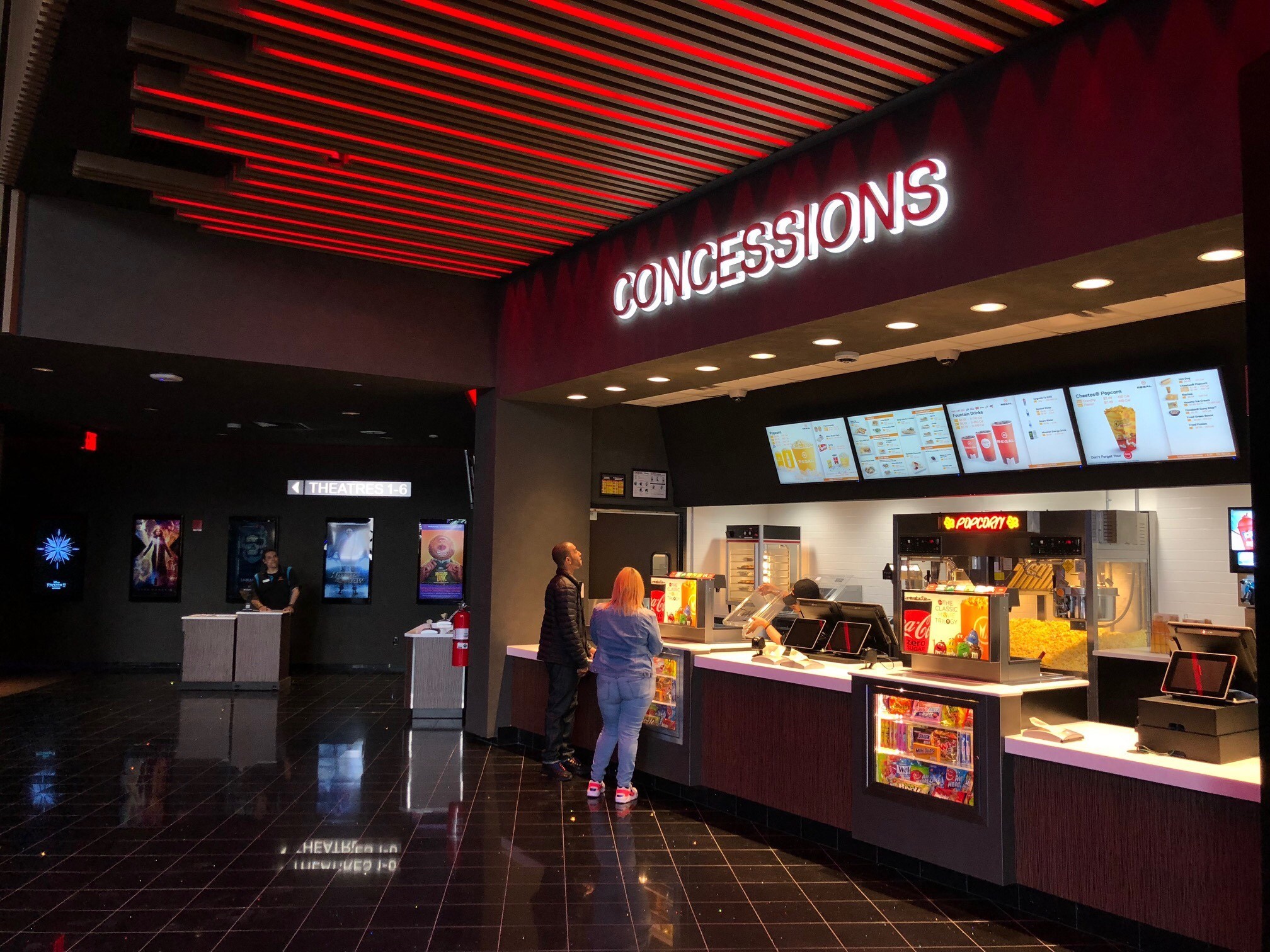 Digital Movie Posters
Build interest in "now showing or "coming soon" features using animated digital movie poster displays.
DEEL Media creates digital movie posters for most feature films when subscribe to our digital move poster program.
Video Walls
DEEL Media implements digital video walls of any size and configuration to provide maximum visual impact
Digital Auditorium Signs
Enhance way finding for guest by providing bright digital auditorium signs. Movie titles, times , auditorium status and title art are dynamically displayed based on output from your ticketing system
Lobby Takeover
DEEL Media's Carbon platform allows all players in the theater to be synced to perform a
"takeover" event